About us
John P. Davidson III
Senior Advisor
John P. Davidson III is a Senior Advisor at Principia, bringing experience and expertise from his distinguished 43-year career in financial services. John served as Chief Executive Officer at the Options Clearing Corporation, and as Chief Compliance Officer at Citigroup.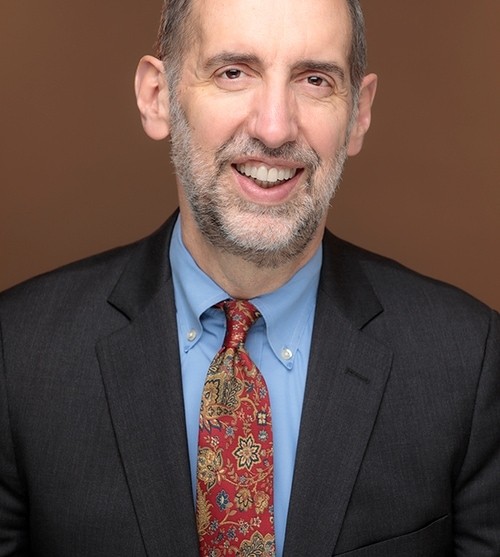 Until March 2023, John served as the Chief Executive Officer at the Options Clearing Corporation ("OCC"), the world's largest equity derivatives clearing organization. As CEO, John had oversight responsibilities for OCC's information technology, financial risk management, corporate risk management, legal and compliance functions. He joined OCC in 2017 as President and Chief Operating Officer, overseeing OCC's technology and operations functions.
Prior to joining OCC, John worked at Citigroup from 2008 to 2017. In this role, he led the global 2,400 person, 87-country compliance organization as the Chief Compliance Officer. In that role he was responsible for proactively identifying, evaluating, mitigating and reporting on compliance, conduct, regulatory and reputational risks across the organization. Before that John was global head of enterprise risk management (ERM), which was responsible for managing Citi's operational risk across businesses and geographies.
From February 2006 to April 2008, John was managing director and Chief Corporate Development Officer of CME Group. While at CME, he led the project to integrate the legacy Chicago Board of Trade with the Chicago Mercantile Exchange, operationalizing the benefits of the merger that created the world's largest and most diverse derivatives exchange now known as CME Group.
John spent twelve years at Morgan Stanley as managing director, eventually responsible for running the firm's global institutional operations division.  Davidson joined Morgan Stanley in 1993 and was promoted to Managing Director in 1997, only the second person in the firm's history to receive such an internal promotion in Operations. Prior to joining Morgan Stanley, John worked for 10 years as head of the CME Clearing House, successfully guiding it through the 1987 stock market crash and leading the initiatives to substantially enhance its financial safeguards based on lessons from that period.
During his career, John served as a board member of OCC and CLS Bank International. He currently serves as Vice Chair of the Membership Committee for the World Federation of Exchanges and is a member of the Board of Trustees of the Museum of American Finance. In 2023 he was inducted into the "Hall of Fame" of the global Futures Industry Association. He was previously a member of the Operations Advisory Committee of the New York Stock Exchange, the Operations Advisory Committee of the Depository Trust & Clearing Corporation, the Clearing House Risk Committee of CME and an adviser to the risk committee of Euroclear SA/NV. He earned an M.B.A. in financial management and international business from the University of Chicago and graduated with highest distinction from the University of Illinois-Urbana with a bachelor's degree in political science.
Throughout his distinguished career in financial services, John has served as an exceptional steward of the financial markets, demonstrating extraordinary dedication to the industry and the investing public. John's leadership philosophy is to act with the highest level of integrity, demonstrating intellectual curiosity and practical problem solving. He has embraced these values while holding various senior leadership roles with prestigious financial services firms.